Range 4 - Jätkän kynttilä
This competition range named Jätkänkynttilä is located to the Ounasvaara year-round Winter Trail. The "Lumberjack's Candle Bridge" (Jätkänkynttilä) serves as a balancing element between town buildings, the gently sloping Ounasvaara Hill and the spacious sceneries of Kemijoki River. In addition to its importance for traffic and road system the bridge bears a memory from the times of timber floating and is homage to the lumberjack.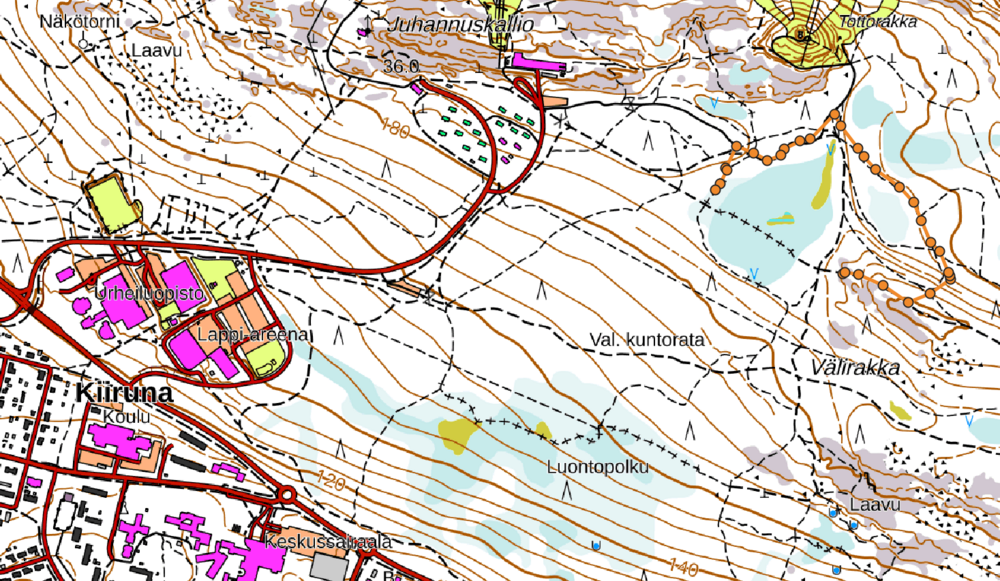 The Lumberjacks Candle Bridge has become one of Rovaniemi's symbols along with Pohjanhovi, Arktikum and the Reindeer Antler Plan.